1/7
---
Beautiful Art Is a Process
---
Tayebeh Keshvari known as "Saeedeh" which means happiness is a Persian artist & designer.
She is a graduate of Fine Arts & Interior Design from Regent's university London. Her work is inspired by Persian & Arabic literature such as Rumi's poetry and other Middle Eastern poets and scholars.
My art is more than just showing beautiful pictures. They deliver a message that creates a spiritual shift within the viewer by touching their hearts
---
2/7
Media & Press
---
Gulf newspaper in Dubai, UAE
---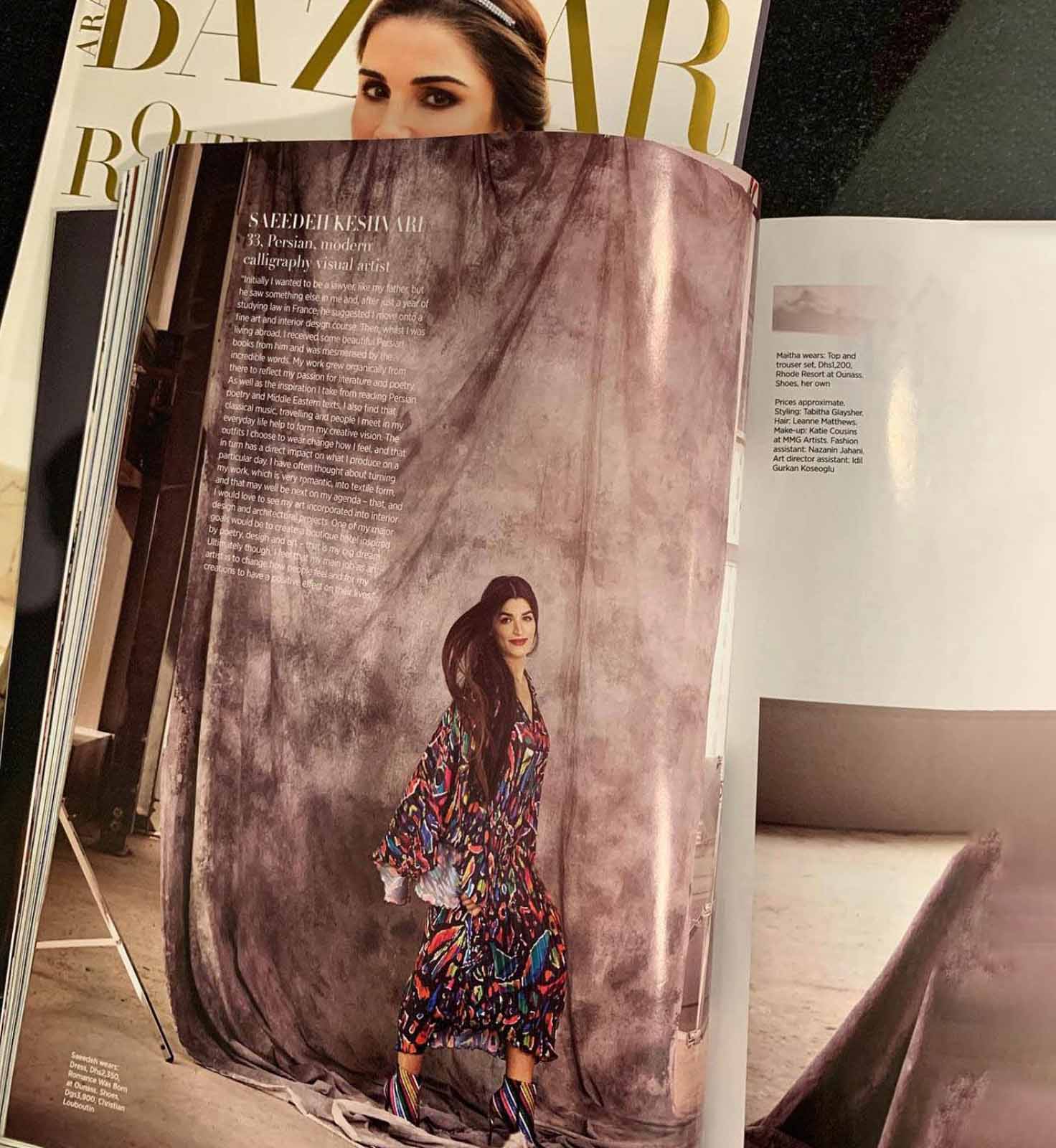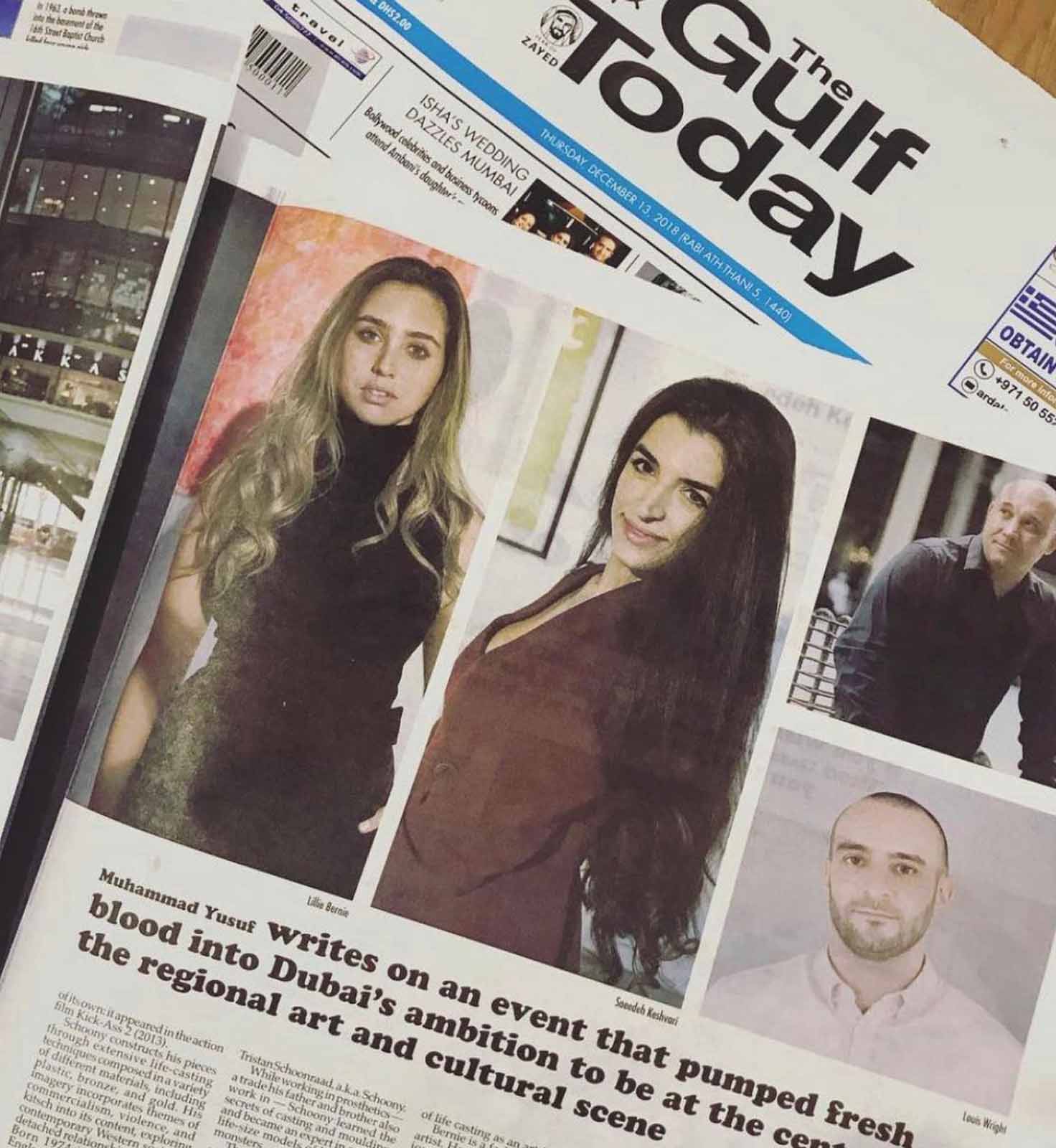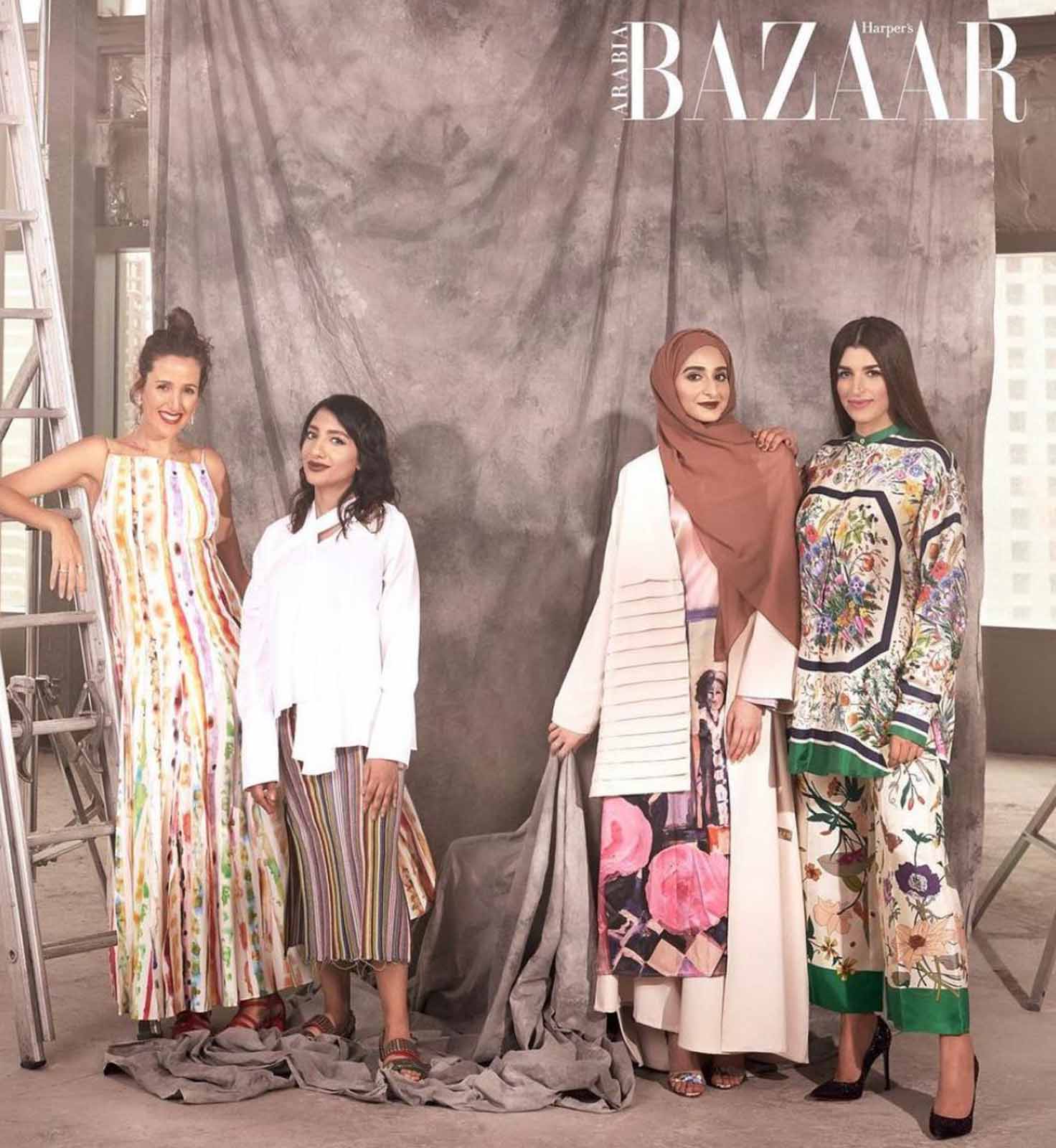 Literature and poetry is the source of inspiration for her creations. Rumi's poems, the Persian poet of 13 century is one of the main inspiration of her art, you can find other Middle Eastern poets & philosophers words in her work such as Gibran Khalil Gibran & Mohmoud Darwish.

Saeedeh's art pieces has been sold worldwide & went to hundreds of new home of art collectors in cities such as Dubai, Abu Dhabi, Jeddah, Riyadh, London, Paris, Madrid, Toronto, Vancouver, San Francisco, Los Angels, etc.
---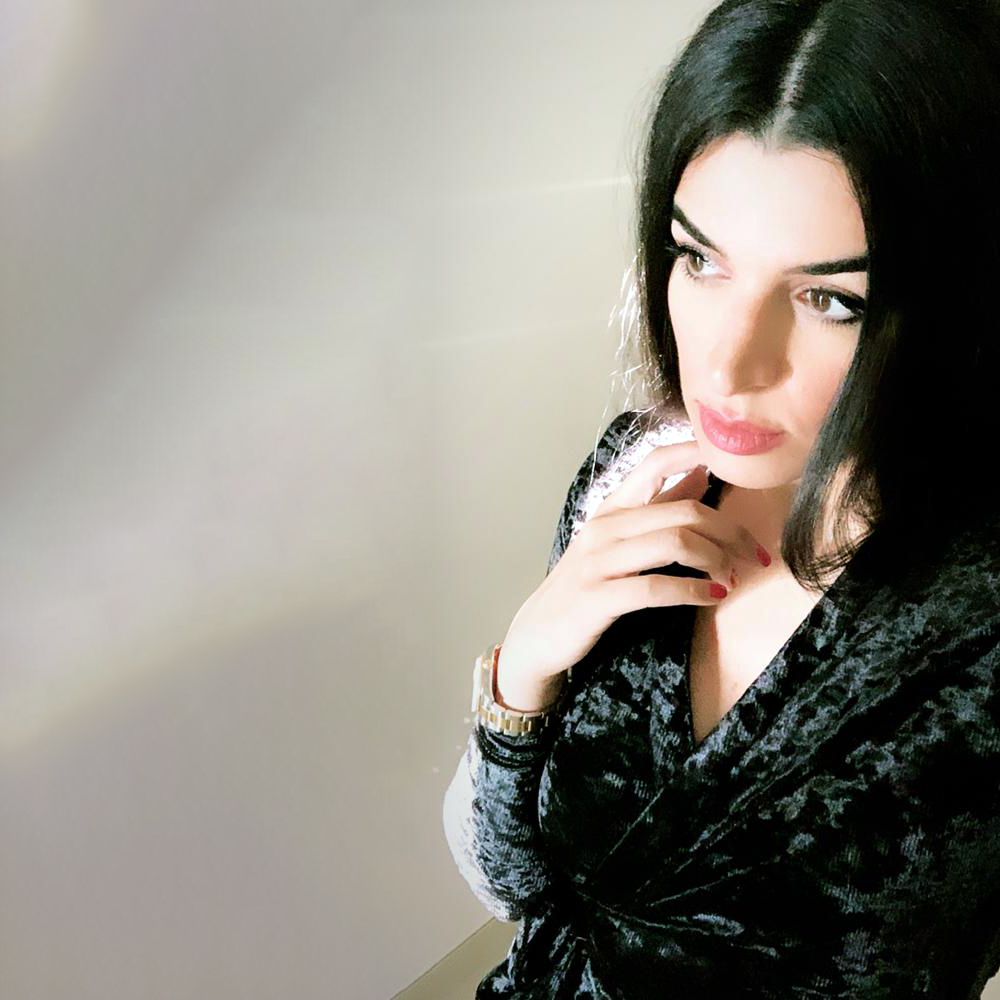 5/7
---
I Am My Own Muse
Woman is a ray of God... She is creative, not created.
Poem by Rumi
---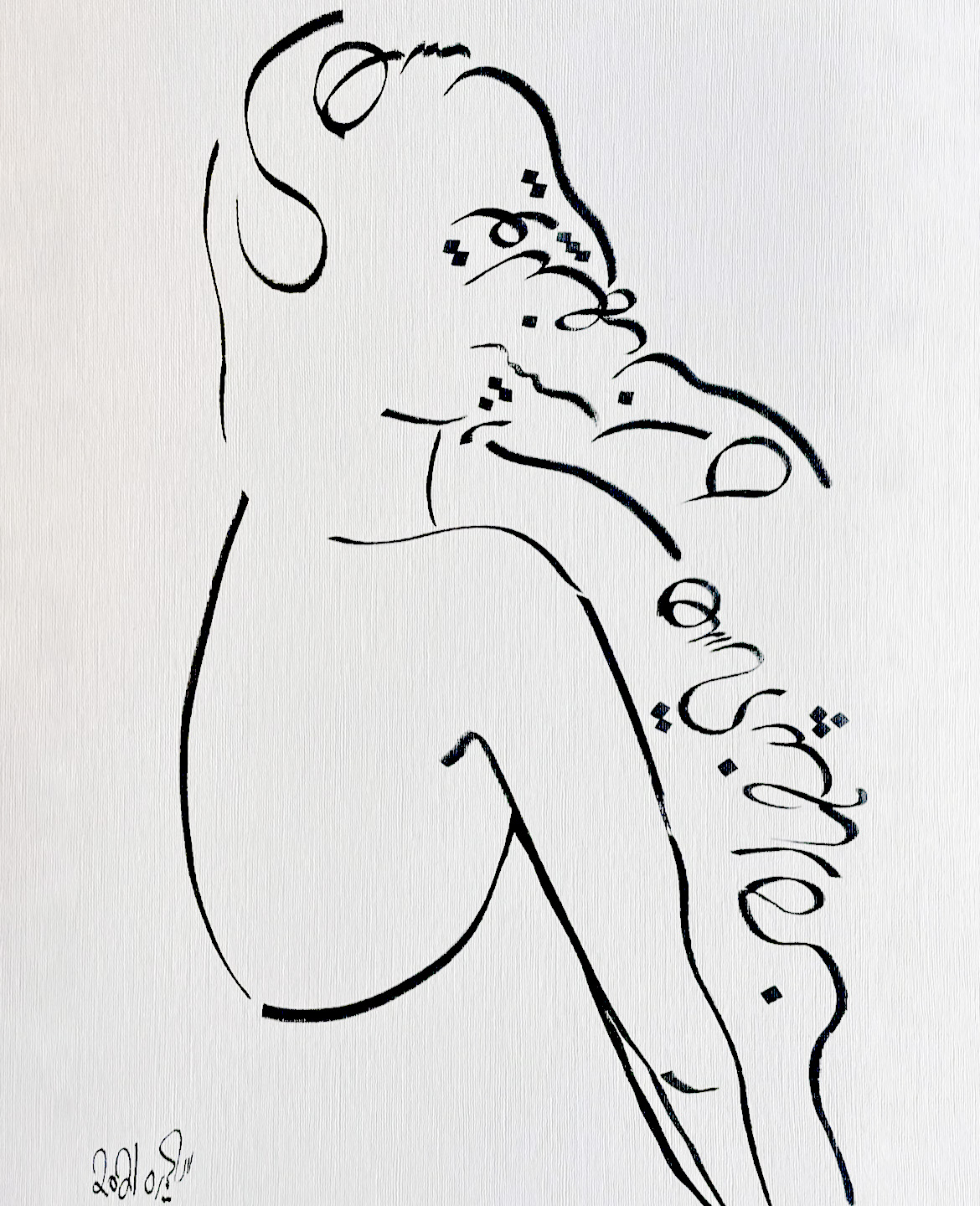 ---
Thank you for your interest.
Please fill out this form, and I will contact you shortly.